First on FOX: MTA Bus fight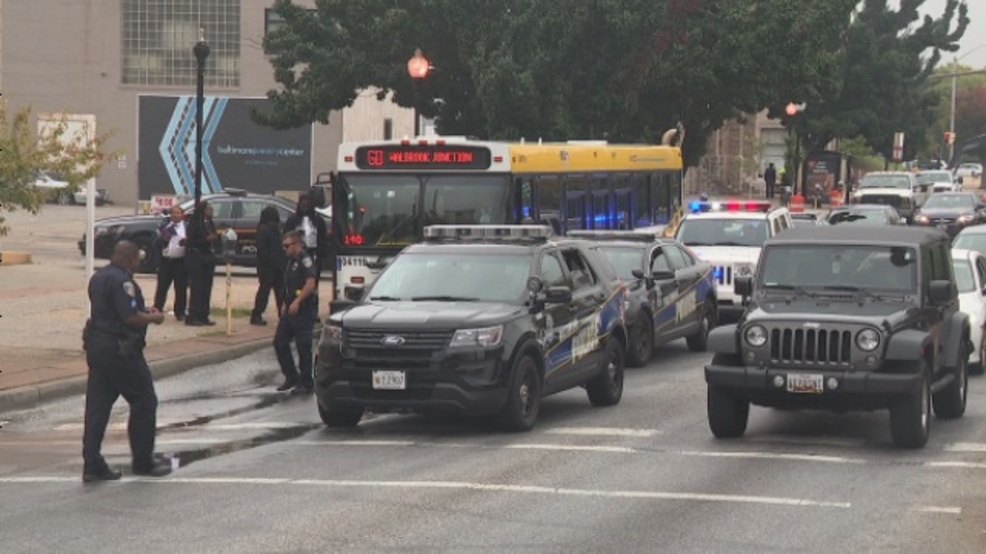 BALTIMORE (WBFF)-- Baltimore Police made six arrests after a fight on board an M.T.A. Bus Monday morning. Police are investigating the brawl that happened around 9am, on North Ave near Charles St.
According to witnesses a woman on the bus got annoyed with a teen passenger because she said the teen's backpack was hitting her, the woman then apparently threatened the teen.
From there, witnesses say it escalated, the woman and teen got into a physical altercation, causing the bus driver to pull over.
Some teens got off the bus and the bus driver reportedly shut the door. But then witnesses say some of those same teens tried to get back on the bus. One Baltimore City Police officer arrived on scene and broke it up.
Many of the witnesses say the officer handled it 'perfectly.'
One witness told FOX45, one of the teens picked up a brick, that's when 'all hell broke loose.'

Officers on scene issued multiple calls for help, prompting numerous Central district officers to respond.

Several teens were taken into custody.
No serious injuries were reported, although one teen was sent to the hospital because of bite marks.
Baltimore City Police is investigating this incident.
Unmute